People who enjoy golfing prefer being in high 70 degree weather during the winter months. That's why
Pinehurst, North Carolina
is a perfect place for avid golfers during the holidays.
Pinehurst resort has received a rating of 4 stars and 4 diamond stars for the incomparable service it offers. Pinehurst's golf vacation packages offer visitors to stay at the Carolina Hotel, newly restored Holly Inn, the quaint Manor Inn or condominiums.
Pinehurst No. 1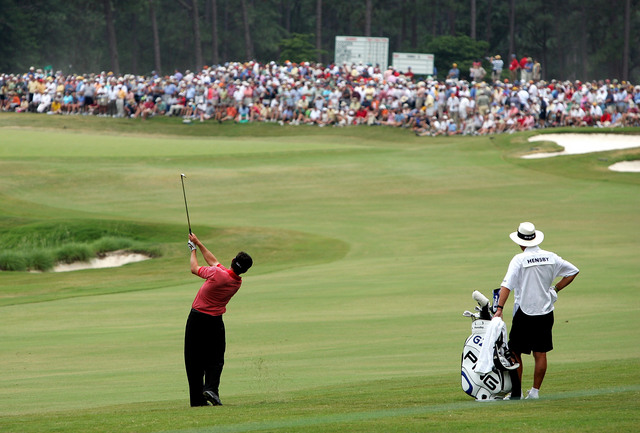 With a slope from 114 to 116, Pinehurst No. 1 is a good golf vacation destination. This 9-hole, par 70, and 6,182-yard course began in 1898 and reopened in March 2008 after a series of renovations that escalated its status from being a favorite to an even bigger favorite.
Pinehurst No. 2
The Pinehurst No. 2 is rated among the top ten in the US. The gold tees have a slope of 137, but from the other tees, the slopes range from 122 to 133 so most players can enjoy every game without being a scratch golfer. Since its beginning in 1907, there have been more championship rounds played on this course than any other course in the country. This golf course will be home to the US Open in 2014.
Pinehurst No. 3
Donald Ross designed this golf course in 1910. A slope of 115-116 with new Bent Grass greens. This short course ranges from 5,232 from the Red Tees to just 5,682 yards from the White Tees. A character-filled place, Pinehurst No. 3 makes for a good warm-up stay.
Pinehurst No. 4
Still retaining much of its original Donald Ross design after being renovated by Tom Fazio in 2000, Pinehurst No. 4 is a very challenging yet fun course to play. It can slip players up with 140 pot bunkers. It has two of the most scenic holes at the resort , including 13 and 14, both waterholes.
Pinehurst No. 5
Pinehurst No. 5 features many water hazards. Up and down hills follow the natural lay of this Ellis Maples design, which opened 1961. It is a classic course that golfers shouldn't miss on their trip to Pinehurst.
Pinehurst No. 6
Another Tom Fazio renovation in 2005 from the original designer George Fazio in 1979, Pinehurst No. 6 features new putting greens and new bunkers, which joins the other championship courses at Pinehurst. The back nine is not for the faint of heart – this is considered the toughest back nine. This is another favorite course at the Resort with a slope of 139 from the Gold Tees.
Pinehurst No. 7
Experience the high mountains that surround this course. Rees Jones designed Pinehurst No. 7 in 1986 and renovated it in 2003.Wetlands stretch along the 4th and 7th holes. This course stimulates the mind as well as the body with its 123-149 slope.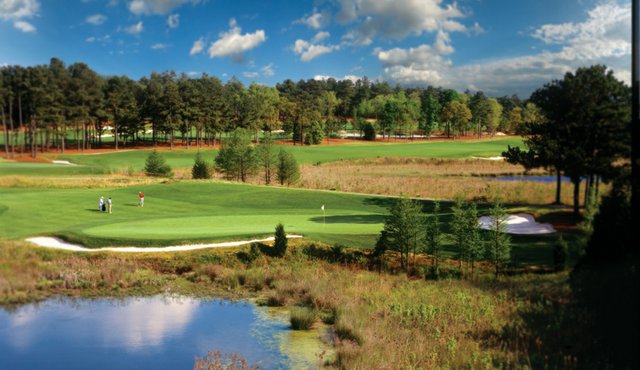 Pinehurst No. 8
This is the last but not the least Tom Fazio design which opened in 1996. Pinehurst No. 8 is a great design that offers fun and challenge. The site of the Club Pro Championship in 1997 and 1998 - it is a proven championship course that dashes and amuses the players.
Pinehurst, North Carolina is a premier golf destination in the US more than a century ago. Founded by millionaire James Walker Tufts, Pinehurst resort was one of the first prominent courses in the state. It was rated the Best US Golf Resort in 2008. It hosted several championship events like the 1951 Ryder Cup, 1936 PGA Championship, and the 1999 and 2005 US Open. Pinehursts is one of the largest golf resorts in the world that offers visitors with eight different first class golf courses.
Contact our Golf Zoo Travel Specialist to book a vacation to
Pinehurst Golf Resort
, in North Carolina!!!