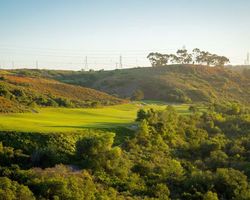 The Crossings At Carlsbad has just been named 'One of the top 10 courses you can play in the USA' by Golf Magazine and Golf.com.
With the sparkling blue Pacific Ocean to the west and the Southern California Peninsular Mountain Ranges in the distance to the east, this state-of-the-art, 18-hole championship municipal golf course and event facility offers visitors magnificent views and a relaxing natural environment. Developed and owned by the City of Carlsbad, this public course is nestled among more than 1,000 acres of Carlsbad's coastal terrain and natural habitat. It's home to wetlands, sage brush and other plant, animal and bird life.
On your next visit to beautiful San Diego, be sure to include it in your itinerary.